Club
National Volunteers Week
Wed, 03 Jun 2020 00:00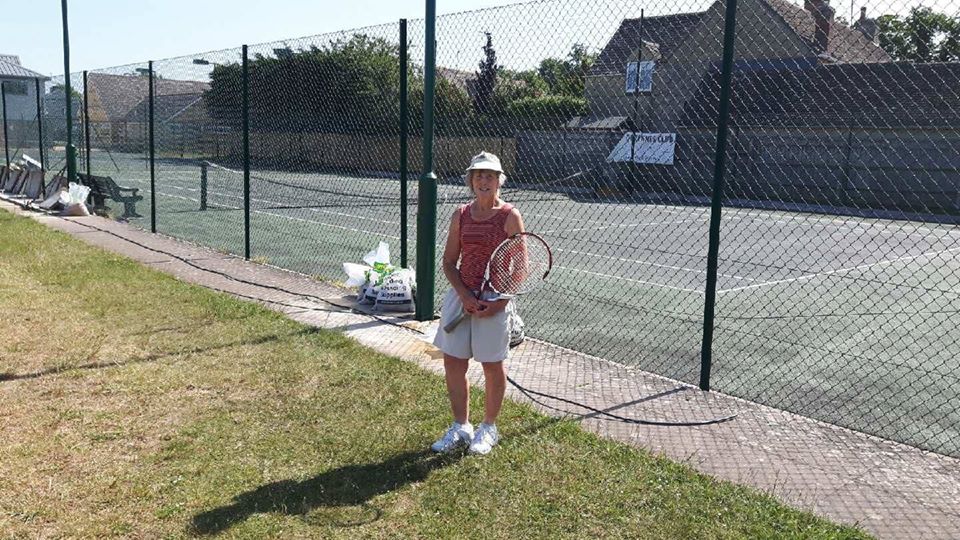 As part of the National Volunteers Week, the club would like to celebrate how one of our club members has gone above and beyond over the difficult weeks we have all had to face.
Gay Oliver is a key role within the club, not only does she volunteer throughout the year as a committee member to help run the club, but she also promotes the club locally and is incredibly inviting to all who wish to play tennis (no matter what their standard is)!
During the Covid-19 outbreak, Gay went even further to do her part for the club. She is the reason the club has been able to open up again safely by going out of her way to get the hand sanitiser for people to make use of, by promoting the "Safe to Play" notices and even to help provide the contractors, who were on site to install the new floodlights, access to the toilets and hall to ensure the job was done as fast as possible.
We would like to thank Gay for everything she has done recently as well as all she has done in the past for the club and we look forward to being back on court with you!