Coaching
Award Winning Coach
Mon, 25 Nov 2019 00:00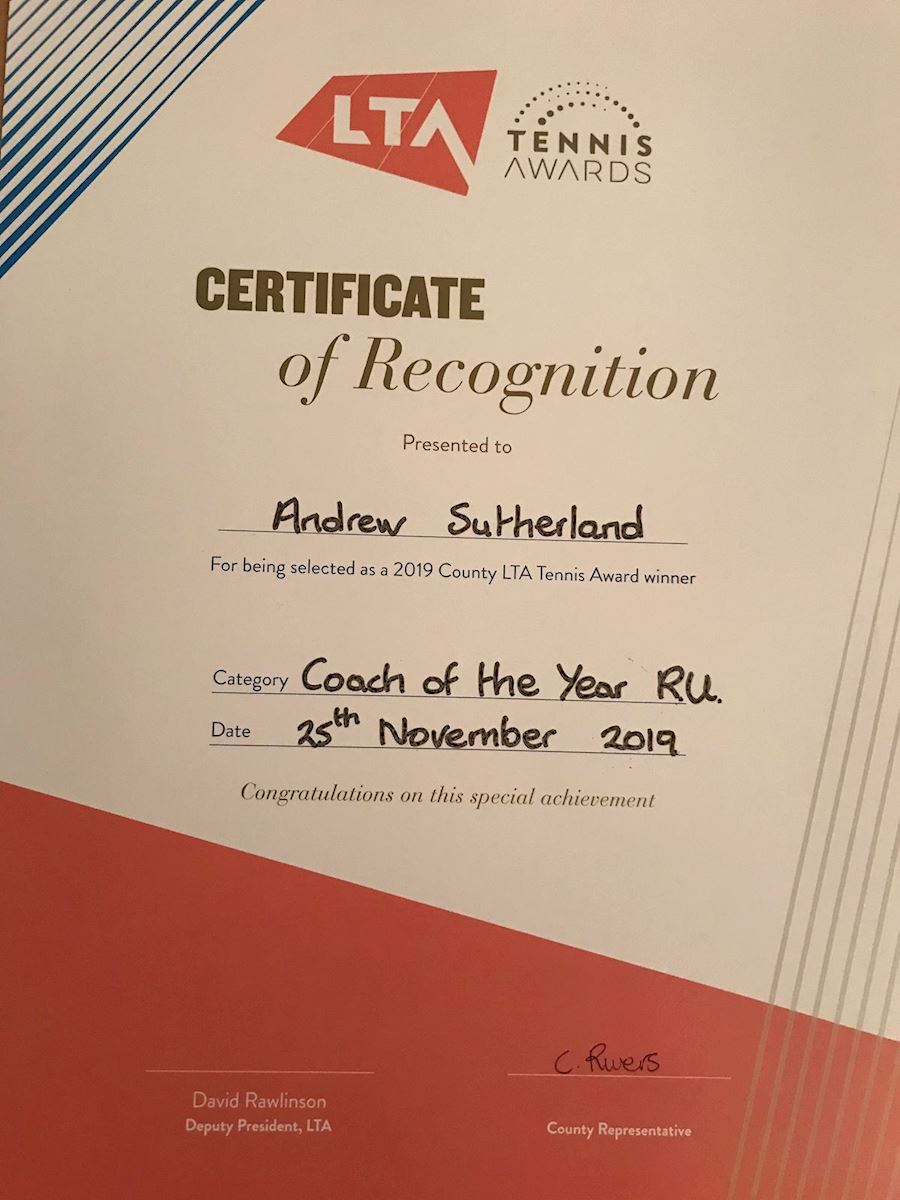 Last night four of our Committee Members and our Head Coach attended the Gloucestershire LTA Annual Awards Dinner to represent the club. All had an enjoyable evening out celebrating the worthy award winning clubs/teams/individuals.
The award for Coach of the Year was so tight that Gloucestershire LTA decided that a Runner Up award was needed, which to our delight went to our Head Coach - Andrew Sutherland.
"I feel very honoured that the club considered nominating me for this award. I was thrilled to have been chosen as Runner Up for the Coach of the Year and I would like to thank parents and players for all their hard work and support."
Our club has a great record with Gloucestershire LTA Awards night with our previous Head Coach, Mark, being awarded Runner Up Coach of the Year twice, and his son Luke being presented with Young Person of the Year award 2018, and now Andrew has joined them with his award last night.